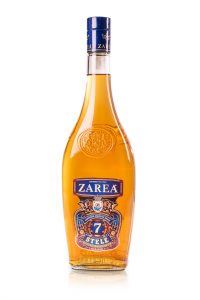 We have given our word. Ever since 1912

More than a hundred years ago we promised excellence. And we strive that, regardless of the times, our promise be embodied in every drop of Zarea, be it sparkling, brandy or other spirits.
ZAREA 7 Stars is a blend of aged wine distillate and high quality cereal alcohol, sumptuous and at the same time delicate, in which the fine notes of dried plum blend perfectly with those of oak.
A beautifully balanced beverage that grants nobility to every moment.
ZAREA 7 Stars, vol. 40% alc. – 0,2L, 0,5L, 0,7L